So recently I decided to strip the blue out of my hair and try my hand at silvery blonde.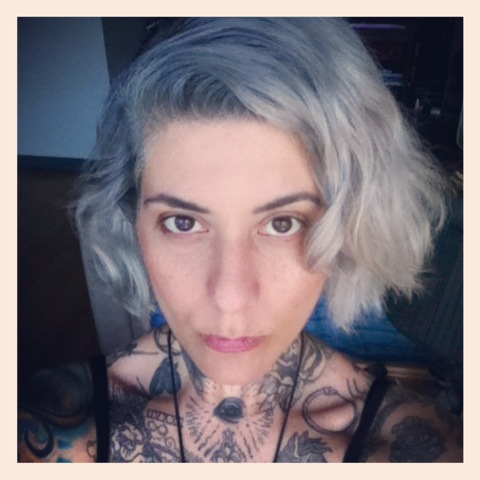 The double process is one of our most popular services. It first requires bleaching hair then toning (we use Redken Shades EQ or highly pigmented creative color). This service is used to achieve platinum blonde hair or any creative color. Hi-lights or Balayage is more dimensional and little less upkeep you can get away with some roots where as a double process they are more noticeable. Time in the chair is about 2-2 1/2 hours. Bleaching can be damaging on hair your first process may not bring you to white and may require several visits to the salon. After you achieve your perfect blonde you maintain it by doing just the roots and toning all over, since it is only the roots being bleached damage to hair is minor. We recommend keeping hair healthy by using Redken Anti-Snap and Extreme shampoo and conditioner sold at Tomahawk also extra virgin coconut oil.
For more information on services and prices please visit our color page.