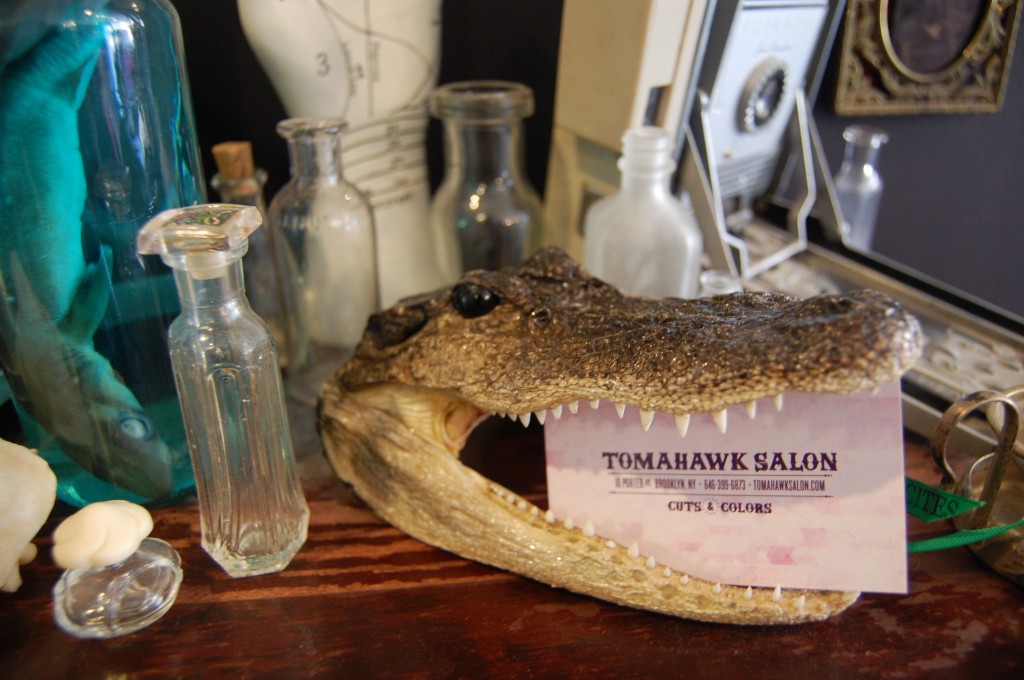 Tomahawk Salon established in 2010 is a part of the Shops at The Loom located in Bushwick, Brooklyn. A full service hair salon for both men and women, we offer cuts and color at reasonable prices.
Tomahawk is home to four fabulous gals: Kristin "dimples" Jackson celebrity Senior Stylist/Colorist, Ms. Mary Davis Senior Stylist/Colorist, Chantal Savaresse barber, and nail artist extraordinaire Fleury Rose. Watch Kristin Jackson on Hair Battle Spectacular Season 2 starting August 15 every Monday 10 pm on Oxygen!
We use and sell Redken products and we now offer Brazilian Blowout and single strand extensions! We are a small salon and treat it like a mom and pop shop of bygone years. We run by appointments so if you're late or cancel at the last minute it can throw off the entire day.
Tomahawk likes to keep our clients looking the very best version of themselves while also meeting the needs of our growing community. The best way is to call ahead book an appointment at 646-399-6873 please leave your name and number and we will get back to you.
Check out our home and press page to see our work in the pages of Allure, Teen Vogue, Rebel Ink, Skin&Ink, Time Out and MTV. For the latest updates click on the Facebook link and like our page for all things Tomahawk Salon.